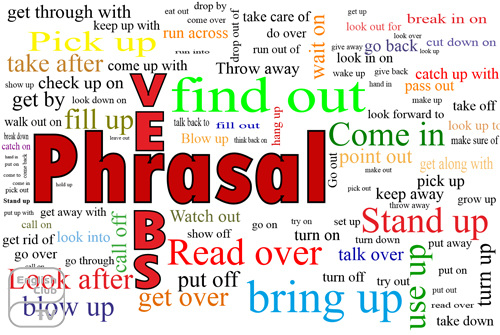 Phrasal verb
is the name given to an English
verb
which is composed of two or three words. One verb is combined with a preposition (like
on, in, under)
or an adverb (like
up, down, away
). Sometimes a phrasal verb can have a meaning that is very different to the meaning of at least one of those two or three words separately.
Here are some examples:
Maria didn't know the word, so she looked it up in the dictionary.
Oh no, we've run out of milk! I'll have to buy some more.
Farmers have to get up early in the morning.
The rocket took off with a loud roar.
ACTIVITIES